Study with

CFT

and see the difference
FLEXIBLE LEARNING
Experience flexible learning with the ability to access your course anywhere and anytime.
UNBEATABLE SUPPORT
7 days a week support with a 1 hr response time in working hours.
NO HIDDEN COSTS
No hidden fees or charges. You only pay one fee for this course no matter if you don't complete the first time.
CFT's Food Processing Safety Supervisor Course provides students with the knowledge and skills they need to effectively apply work procedures to maintain food safety. The course covers a range of topics, including food safety legislation, risk management, hazard identification and control, and Food Safety Plan development. By completing the course, students will be able to confidently apply food safety procedures in a range of different workplace settings.
The course qualification is approved for Food Safety Supervisors in all Australian States and Territories except for NSW. That means that the course can be applied in the following states and territories of Australia:
Queensland
Tasmania
South Australia
Western Australia
Northern Territory
Victoria (this course can also be completed in a face-to-face classroom instead of online for students in Victoria – see In-Class Food Safety Training.)
This course is for staff working in the manufacturing or processing of food in a variety of setting such as:
Food Product Manufacturers
Pickle, Relish, and Chutney, Producers
Keeping the business compliant with relevant food safety legislation and codes
Train staff effectively in acceptable food safety practices
Ensuring staff remain up to date on the food safety program in place in the business
Manage records of the program
Handling issues of non-compliance if they arise
Perform routine checks of the business for any breaches
Act as point of contact for all food handlers involved within the business
Identify potential food safety hazards and placing controls to prevent them
Course Level: Level 1 & 2
Course Code: FBPFSY1002 and FBPFSY2002
Delivery: 100% online via flexible learning
Duration: Generally between 5- 6 hours
Starting: Immediately access your course on enrolment
Completion: Download your certificate immediately after completion of the training.
Assessment Methods: A series of online questions to assess your knowledge, AND
a workplace practical skills assignment.
Complete Your

Course

In 3 Easy Steps!
Step 1
Enrol
Register and complete your payment online and get started straight away. No waiting for course access to be set up.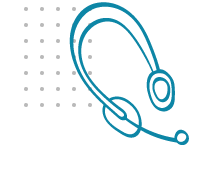 Step 2
Study
Complete your training online, whenever you want at a pace that suits you.
Step 3
Complete
When all assessments are completed, you will receive access to your Nationally Accredited Statement of Attainment to download and print as required.
Study on the go with CFT International! As long as you have an internet connection you can study wherever you learn the best!
The Food Processing Safety Supervisor Course offered by CFT (Course Codes: FBPFSY1002 and FBPFSY2002) is designed for those who work in food processing environments, providing an opportunity to learn about the importance of maintaining cleanliness while also learning best practices that can be applied across different workplace settings. Successful participants will receive accreditation enabling them to access employment opportunities where they must follow procedures related specifically with this field or others like it.
Students that enrol in CFT's Food Safety Supervisor course will learn how to follow hygiene practices for food safety and participate in safe food handling in environments that manufacture or process food. By completing this course, students will be able to help prevent foodborne illness and keep their customers safe.
The Food Safety Supervisor Certificate course is delivered via e-learning (online), which provides learners with the flexibility to study at their own pace in their own time. Once you have completed the Food Safety Supervisor course and achieved a passing grade, you will be able to download, save and print a PDF copy of your certificate.
Why Study a

Food Processing Supervisor

Course With CFT?
When you study the Food Safety Supervisor Course online with CFT, you'll be able to learn, understand, and grow your skills at your own pace. Because our online food safety supervisor course can be taken from anywhere in the world, you can choose when and how you study.
Take the course online at your own pace
Basic computer skills will be required to complete the course
More applicants take around 4-hours to complete this training
There is no time limit on the course
Once you are assessed as competent, your Food Safety Level 1 & 2 certificate will be emailed to you or you can download your certificate from our portal.
Online or Email support is available 7 days a week between 7 am – 10 pm. Phone support is available during business hours
Frequently Asked

Questions
Our online courses can be accessed 24/7, 365 days a year which means that you can take them from anywhere and complete them at your own page. Some students will complete the course in a single day (around 4-hours of study), whilst others may choose to spread out the course over a number of days.
Students are free to study at a time and pace that suits their work and life requirements. The end goal is to complete the course – we don't mind how long that takes.
Yes, an upfront payment is required before starting the Food Safety Supervisor course online. CFT accepts payment by Visa, Mastercard or American Express.
Anyone can be a Food Safety Supervisor. There may be more than one food safety supervisor for each food business.
It is recommended that Food Safety Supervisors complete training and obtain a statement of attainment issued by a registered training organisation (RTO) like CFT for the relevant food sector where they work.
The Food Processing Safety Supervisor Course is a requirement for those that are responsible for maintaining food safety applying food safety procedures in venues such as, Food Product Manufacturers, Flour Mills, Canneries, Dried Food Packers, Bakers, Pasta Manufacturers, Pickle, Relish, Chutney, and Condiment Producers – just to name a few. If you're unsure if this course is required for your position in your state or territory, then you can get in touch with our friendly team to learn more.
Courses FBPFSY1002 and FBPFSY2002 are assessed in two components.
A series of online questions to assess your knowledge
A workplace practical skills assignment
The workplace assignment is completed on the job, in a real or simulated workplace environment and observed by a suitably qualified third-party observer.
There are some things we can't see you doing through your computer – which is why we need you to ask somebody that you work with, or someone who works in the food industry, to complete a skills observation report.
Before you begin studying or training with CFT, you can check out our courses, fees and CFT Policies and Procedures.
This information is available in our Student Information Handbook and the CFT Policy page of this website.
Other

Courses

You Might be Interested In
Created by the

experts

, built for our students
Over 25 years of experience have gone into providing the very best online learning materials and experience for our students.
Unbeatable

support

response times
With a first response time of 1 hour (in working hours), and email support 7 days a week, you won't be left waiting to complete your studies.
Zero hidden fees or charges
The price you see is the price you pay. We don't (and won't) ask you for additional payments for more assessments or for you to complete your course.
Our courses are all

100%

online
Our courses are 100% online giving you the flexibility to study when, where and how you want!
Start your course immediately!
No waiting for applications to be approved. Just select your course, select your payment method, complete the enrolment form and you will be able to access your course!
No

long waits

for your results
Upon successful course completion and assessments, your certificate will be available immediately for you to download and print as you require.
Trusted by
200,000+

students and businesses around Australia
Learn more about the customers we work with
Chat to one of our trainers
Our team are here to help with your questions