Study with

CFT

and see the difference
FLEXIBLE LEARNING
Experience flexible learning with the ability to access your course anywhere and anytime.
UNBEATABLE SUPPORT
7 days a week support with a 1 hr response time in working hours.
NO HIDDEN COSTS
No hidden fees or charges. You only pay one fee for this course no matter if you don't complete the first time.
Any service or business that serves food needs to ensure that staff are trained in basic food safety practices.
HLTFSE001 is a course designed for those involved in food preparation within health and community settings, including Early Childhood, Hospital Catering, Disability Workers and Aged Care.
This course provides fundamental hygiene principles for anyone involved in the handling of food in health or community services.
The course will teach you everything from hygiene risks in food preparation to how best to handle and store different types of foods. You'll also learn about Australian legislation for those who work with or serve meals, as well as what obligations come along when you are working in this role!
This course is for staff working in the community and health/aged care service sectors, including:
Early Childhood Sector Staff
Early Childhood Sector Food Prep
Disability Services Staff
Hygiene risks involved in food preparation
How to correctly handle and store food
The standard of personal hygiene required for anyone that handles food
Risks associated with food-borne illnesses
Obligations of food handlers under Australian legislation
Delivery: 100% online via flexible learning
Duration: Generally between 2-4 hours (but you can take up to 12 months)
Starting: Immediately access your course on enrolment
Completion: Download your certificate immediately after completion of the training.
Assessment Methods: A series of online questions to assess your knowledge, AND
a workplace practical skills assignment.
Complete Your

Course

In 3 Easy Steps!
Step 1
Enrol
Register and complete your payment online and get started straight away. No waiting for course access to be set up.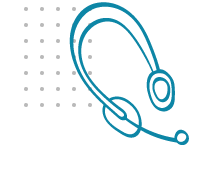 Step 2
Study
Complete your training online, whenever you want at a pace that suits you.
Step 3
Complete
When all assessments are completed, you will receive access to your Nationally Accredited Statement of Attainment to download and print as required.
Study on the go with CFT International! As long as you have an internet connection you can study wherever you learn the best!
CFT's Basic Food Safety Practices Certificate HLTFSE001 is designed as a course for people who are involved in food preparation, especially within health and community settings. This course provides the fundamental hygiene principles for anyone who is handling food. By taking this course, it will allow staff to have a better understanding of how to handle food correctly and what practices to avoid. Not only will this create a better experience for customers, but it will also help to build trust and confidence in the business.
The level one Food Safety Handler Certificate course is delivered via e-learning (online), which provides learners with the flexibility to study at their own pace in their own time. Once you have completed the Food Safety Handler course and achieved a passing grade, you will be able to download, save and print a PDF copy of your certificate.
The Basic Food Safety Practices Certificate is delivered via e-learning (online), which provides learners with the flexibility to study at their own pace in their own time. Once you have completed the Basic Food Safety Practices course and achieved a passing grade, you will be able to download, save and print a PDF copy of your certificate.
Why Study a

Food Safety Handler

Course With CFT?
When you study the Food Safety Supervisor Handler online with CFT, you'll be able to learn, understand, and grow your skills at your own pace. Because our online food safety supervisor course can be taken from anywhere in the world, you can choose when and how you study.
Take the course online at your own pace
Basic computer skills will be required to complete the course
More applicants take around 4-hours to complete this training
There is no time limit on the course
Your Food Safety certificate will be available to download immediately as a secure PDF when you complete the course.
Online or Email support is available 7 days a week between 7 am – 10 pm. Phone support is available during business hours
Frequently Asked

Questions
The online course cost is $95. You can simply enrol, pay, and get certified today with CFT! If you are in Victoria, this course can also be completed in a face-to-face classroom instead of online. For more information on our upcoming face-to-face classes, look here: In-Class Food Safety Training
Yes, an upfront payment is required before starting the Food Safety Level 1 Course online. CFT accepts payment by Visa, Mastercard or American Express.
All staff operating in a venue that serves food throughout Australia are required to have the skills to keep the food safe. This basic food handler course teaches the fundamental skills required to perform the role of a food handler in the Australian food industry.
As the course is delivered online, you can complete the courses at your own pace. If you need to break up your training over several sessions due to other commitments, that is entirely possible. Our online courses are available 24/7, 365 days a year, which means you can study anytime and anywhere.
Before you begin your training with CFT, you should read information on our courses, fees and CFT policies and procedures.
This information is available in our Student Information Handbook and the CFT Policy page of this website.
The time it takes to complete the course will depend on the individual – most people complete this course in 2 to 4 hours. Each student will study and complete the sections at their own pace, which is encouraged. Your total time will depend on any pre-existing food safety knowledge. The course does not need to be completed in one session.
Other

Courses

You Might be Interested In
Created by the

experts

, built for our students
Over 25 years of experience have gone into providing the very best online learning materials and experience for our students.
Unbeatable

support

response times
With a first response time of 1 hour (in working hours), and email support 7 days a week, you won't be left waiting to complete your studies.
Zero hidden fees or charges
The price you see is the price you pay. We don't (and won't) ask you for additional payments for more assessments or for you to complete your course.
Our courses are all

100%

online
Our courses are 100% online giving you the flexibility to study when, where and how you want!
Start your course immediately!
No waiting for applications to be approved. Just select your course, select your payment method, complete the enrolment form and you will be able to access your course!
No

long waits

for your results
Upon successful course completion and assessments, your certificate will be available immediately for you to download and print as you require.
Trusted by
200,000+

students and businesses around Australia
Learn more about the customers we work with
Chat to one of our trainers
Our team are here to help with your questions