Study with

CFT

and see the difference
FLEXIBLE LEARNING
Experience flexible learning with the ability to access your course anywhere and anytime.
UNBEATABLE SUPPORT
7 days a week support with a 1 hr response time in working hours.
NO HIDDEN COSTS
No hidden fees or charges. You only pay one fee for this course no matter if you don't complete the first time.
SITXFSA005 (Previously SITXFSA001)
In this course, you'll cover the rudimentary responsibilities of food handling and comprehensive information regarding personal hygiene and food safety best practices.
This course is for staff working in the hospitality and retail service sectors, including:
Food and Beverage Attendants
SITXFSA005
Introduction to food hygiene
Introduction to food poisoning, what causes it and the dangers involved.
Food safety hazards and the positioning cycle
Controlling bacterial growth
SITXFSA005 (…cont)
Handling food safely
Important aspects of personal hygiene include the correct clothing, behaviour, illness, and hand washing techniques.
Cleaning and sanitising workstations and food preparation zones
Pest control near food and food storage
Basic reporting requirements for cleaning and maintenance tasks.
Course Code: SITXFSA005 (SITXFSA001)
Delivery: 100% online via flexible learning
Duration: Generally between 2-4 hours
Starting: Immediately access your course on enrolment
Completion: Download your certificate immediately after completion of the training.
Assessment Methods: A series of online questions to assess your knowledge, AND
a workplace practical skills assignment.
Complete Your

Course

In 3 Easy Steps!
Step 1
Enrol
Register and complete your payment online and get started straight away. No waiting for course access to be set up.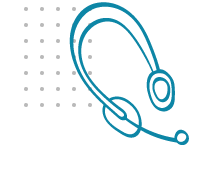 Step 2
Study
Complete your training online, whenever you want at a pace that suits you.
Step 3
Complete
When all assessments are completed, you will receive access to your Nationally Accredited Statement of Attainment to download and print as required.
Study on the go with CFT International! As long as you have an internet connection you can study wherever you learn the best!
CFT's Food Safety Handler Certificate (Level One) is a nationally accredited entry-level course for workers beginning their careers in the food industry within retail and hospitality sectors. The qualifications achieved as part of SITXFSA005 with CFT International are valid across Australia.
This level one course covers foundational information about how sound personal hygiene practices will help prevent the contamination of food causing food-borne illnesses and make sure students understand their responsibilities as food handlers.
The level one Food Safety Handler Certificate course is delivered via e-learning (online), which provides learners with the flexibility to study at their own pace in their own time. Once you have completed the Food Safety Handler course and achieved a passing grade, you will be able to download, save and print a PDF copy of your certificate.
Why Study a

Food Safety Handler

Course With CFT?
When you study the Food Safety Handler Course online with CFT, you'll be able to learn, understand, and grow your skills at your own pace. Because our online food safety supervisor course can be taken from anywhere in the world, you can choose when and how you study.
Take the course online at your own pace
Basic computer skills will be required to complete the course
More applicants take around 4-hours to complete this training
There is no time limit on the course
Once you are assessed as competent, your Food Safety Level 1 certificate will be emailed to you or you can download your certificate from our portal.
Online or Email support is available 7 days a week between 7 am – 10 pm. Phone support is available during business hours
Frequently Asked

Questions
It is a legal requirement across Australia that all Food Handlers are adequately trained in food safety. CFT's Food Handling Certificate course is suitable for anyone that prepares, handles, or serves food as part of their job, even if it is not their primary focus.
Example roles that will benefit from the knowledge of the SITXFSA005 include chefs, kitchen hands, serving staff, or canteen workers.
Service station attendants might also be responsible for selling pies and sausage rolls alongside fuel. In this instance, they would need to be trained in adequate Food Safety Level 1.
CFT teaches the Food Handling Certificate (Level 1) with an emphasis on meeting the legal requirements of the nationally accredited course. Within this scope, the course also ensures that all handlers are well-equipped to prevent food safety incidences and have enough training to advance onto Level 2 training when ready.
As most of the course is hosted online, CFT encourages students to complete it at their leisure, ensuring that students are absorbing all the learning resources provided with the course. The time it takes you to complete the required modules is impacted by your existing knowledge of food safety and your English proficiency. Typically, it takes anywhere between 2-4 hours' worth of study to complete the course.
It is entirely possible for students to complete all aspects of the Level 1 Food Handling Certificate on the day – but this is not necessary.
This course is vital to entry-level food handlers as it aims to enhance their skills around food and broaden their knowledge about properly handling food.
Within the food, retail, and hospitality industry, it is imperative to maintain high standards of personal hygiene and understand how to keep food safe from bacteria and germs. SITXFSA005 (previously SITXFSA001) stresses the importance of being aware of personal hygiene and understanding that anyone can unknowingly transmit viral infections through dirty hands, saliva, or strands of hair.
Finally, the course with CFT is important as it is a prerequisite for further study to become an accredited Food Safety Supervisor.
The course outline provided above is relevant solely to the hospitality or retail food business industry.
For handlers of food in the aged care, childcare, or medical sector, you will need to complete the food safety level 1 qualification in HLTFSE001.
For those working in Bakeries, food processing and other food manufacturing facilities, you will need to complete food safety units FBPFSY1002.
CFT's list of Food Safety Courses outlines all relevant requirements.
Once you have successfully completed all of the online assessment tasks outlined in the SITXFSA005/SITXFSA001 program and verified your USI (`Unique Student Identifier') on our database, you can access a copy of your secure e-certificate immediately and print it off securely from your home or office.
Assessment in the level 1 course combines two components:
A series of online questions to assess your knowledge, AND
A workplace practical skills assignment.
In order to be able to fully complete the assessment requirements for the CFT online aspects of the courses, students must have access to an appropriate working environment that permits the student to demonstrate to a suitably qualified third-party observer the relevant competencies. This aspect of the workplace assignment is completed on the job, in a real or simulated workplace environment.
If you are not working at the time of the assessment and need this certification in order to enter the workforce, please get in contact with the CFT team to discuss your options.
Further details can be found here.
Other

Courses

You Might be Interested In
Created by the

experts

, built for our students
Over 25 years of experience have gone into providing the very best online learning materials and experience for our students.
Unbeatable

support

response times
With a first response time of 1 hour (in working hours), and email support 7 days a week, you won't be left waiting to complete your studies.
Zero hidden fees or charges
The price you see is the price you pay. We don't (and won't) ask you for additional payments for more assessments or for you to complete your course.
Our courses are all

100%

online
Our courses are 100% online giving you the flexibility to study when, where and how you want!
Start your course immediately!
No waiting for applications to be approved. Just select your course, select your payment method, complete the enrolment form and you will be able to access your course!
No

long waits

for your results
Upon successful course completion and assessments, your certificate will be available immediately for you to download and print as you require.
Trusted by
200,000+

students and businesses around Australia
Learn more about the customers we work with
Chat to one of our trainers
Our team are here to help with your questions