Study with

CFT

and see the difference
FLEXIBLE LEARNING
Experience flexible learning with the ability to access your course anywhere and anytime.
UNBEATABLE SUPPORT
7 days a week support with a 1 hr response time in working hours.
NO HIDDEN COSTS
No hidden fees or charges. You only pay one fee for this course no matter if you don't complete the first time.
RSA Melbourne | RSA Victoria

Course Outline
The CFT Responsible Service of Alcohol Course (RSA Victoria/ RSA Melbourne) teaches you how to sell and serve alcohol responsibly, in compliance with liquor laws within your state as well as any specific workplace policies.
This course explains how to assist patrons to drink within appropriate limits, detect and prevent underage drinking and identify alcohol-affected customers, and identify customers to whom sale or service must be refused keeping your workplace safe for your customers and staff.
Who

Is An RSA Certificate For? 
Anyone who intends to work in licensed premises will need to complete an accredited Responsible Service of Alcohol course. This includes:
Bartenders
Floor staff
Promotions staff
Managers
Supervisors
Function and Event Staff
Licensees
Security officers
Alcohol delivery staff
Volunteers serving alcohol
Please see here if you are NOT based in Melbourne or VIC – RSA -> RSA Courses
Problems associated with excessive consumption
Alcohol and the law
Who is responsible for the serving of alcohol?
Facts about alcohol
Improved atmosphere
Handling difficult customers
Delivery: 100% online via flexible learning
Duration: Generally between 1-2 hours. (but you can take up to 12 months).
Starting: Immediately access your course on enrolment
Completion:  Once you complete your RSA VIC/ RSA Melbourne course we will generate your Victorian RSA certificate in the Liquor Control Victoria Database and email a secure copy to you.
Assessment Methods: eLearning sections and a Case Study comprised of multiple choice quiz, drag and drop, fill-in-the-blank answers.
Valid For: Liquor Control Victoria RSA certificates need to be refreshed every 3 years.
Outcome: Nationally Accredited Statement of Attainment.
CFT has been

approved

by Liquor Control Victoria to deliver RSA Melbourne | RSA Victoria
Licensees and staff are subject to mandatory RSA requirements and have one month from the date they first sell, offer for sale, or serve liquor on the licensed premises to complete the Victorian government-approved RSA program with an approved RTO like CFT International.
CFT is a Liquor Control Australia-approved RSA trainer. When you complete your Victorian RSA course with CFT you will be issued the Victorian RSA certificate that is required to work in the industry. We will also issue the national RSA SITHFAB021 certificate.
Complete Your

Course

In 3 Easy Steps!
Step 1
Enrol
Register and complete your payment online and get started straight away. No waiting for course access to be set up.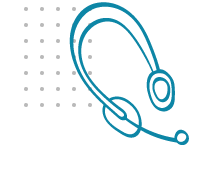 Step 2
Study
Complete your training online, whenever you want at a pace that suits you.
Step 3
Complete
When all assessments are completed, you will receive access to your Nationally Accredited Statement of Attainment to download and print as required.
Study on the go with CFT International! As long as you have an internet connection you can study wherever you learn the best!
RSA Melbourne | RSA Victoria:

Course Outcomes
Upon successful completion of this course, you will be awarded a Statement of Attainment in Responsible Service of Alcohol (RSA) SITHFAB021 This certification allows participants to work within Australian liquor laws (including VIC) with confidence and knowledge that they can handle any situation from challenging customers all while knowing when someone is intoxicated!
The Responsible Service of Alcohol (RSA) course is delivered via e-learning (online), which provides learners with the flexibility to study at their own pace in their own time. Once you have completed the RSA course and achieved a passing grade, CFT will email your Liquor Control Victoria and nationally accredited RSA certificates.
Frequently Asked

Questions
An RSA course provides training on selling, serving, and supplying liquor. In Victoria, you must complete an RSA course by an approved training provider like CFT. The RSA training course covers VIC state liquor laws and how to serve and supply alcohol responsibly. Topics also teach students of the ways to assist customers in drinking safely, how to assess customer behaviour and how to refuse services. The online RSA course also teaches students how to conduct ID check processes and deal with minors.
Problems associated with excessive consumption
Alcohol and the law
Who is responsible for the serving of alcohol?
Facts about alcohol
Improved atmosphere
Handling difficult customers
WA, NT, QLD have separate RSA certification requirements
The time it takes to complete an RSA Melbourne course will differ between students. It mainly depends on existing knowledge, computer skills and the time they have set aside to complete the course. Various factors may impact a student's training time.
Generally, students can take between 2 and 4 hours to complete RSA VIC training. The course can be completed in multiple sittings as there are options to log in and out. Students are advised to give themselves ample time to complete the course.
All you need is a good internet connection to ensure your training process is smooth!
CFT provides online RSA Victoria / RSA Melbourne training courses. RSA courses are available online for those who prefer learning online or find taking the course online more convenient for their schedule. Visit our RSA courses page on our website for more information.
Whether online or in a classroom, completing your RSA course with either option is just as effective. Getting your RSA Melbourne certificate through an online course does allow you to save time on commuting to in-person training programs. Online RSA Victoria courses are also cheaper online than opting for a classroom course.
Completing an RSA course allows you to have a career in various industries, from bars, clubs, restaurants, hotels, event management, in-flight and catering services. It is also beneficial in reducing problems or even crimes that can result from intoxication, juvenile drinking and drink and drive cases.
In addition, if you have a business that serves alcohol, having an RSA certificate ensures you maintain a good reputation for your establishment. RSA certificates on your resume or job applications indicate your commitment to learning to future employers.
An RSA Victoria / RSA Melbourne certificate does not expire once issued. However, staff subject to mandatory RSA requirements will need to renew their certificate after three years.
All licensees and staff selling, offering, or serving liquor for general, on-premises, packaged liquor, and late-night licenses must complete the approved RSA online refresher course within three years of completing their last RSA program (and every three years thereafter).
You can renew your refresher for free here: https://liquor.vcglr.vic.gov.au/rsa_refresher/
NO – CFT e-learning is competency-based training. You will have the opportunity to re-attempt the questions If you answer questions incorrectly, you also have the chance to review the correct answers. CFT Support Team is available to assist with any help you may need. CFT staff can also track students who are having difficulties and can offer study support where required
Other

Courses

You Might Be Interested In
Trusted by
200,000+

students and businesses around Australia
Learn more about the customers we work with
See why our 25 years in the industry has made CFT a trusted name when it comes to food safety training and education.
Learn more about our Food Safety Training & RSA Courses for business and how they can keep your customers safe.
Find useful student information, forms and downloadable resources.
Chat to one of our trainers
Our team are here to help with your questions